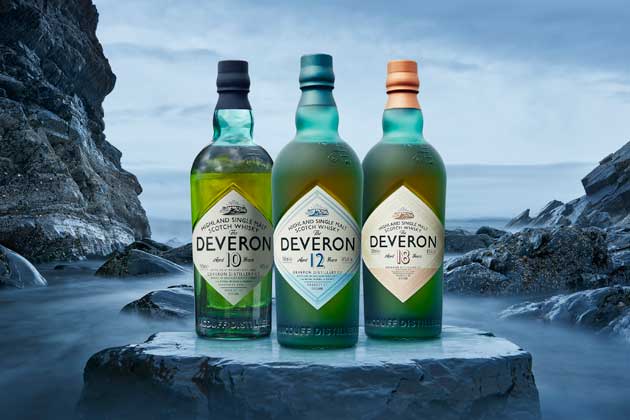 Built in 1962, the Macduff distillery is something of a whippersnapper in scotch whisky terms. Given the Scotch industry's tendency to trade on its heritage that could be considered a hindrance. Not benefiting from the excitement and goodwill afforded to new distilleries but lacking the history of the older names, a distillery like Macduff has to rely on the quality of its output to impress people. It has released whisky under the name Macduff and Glen Deveron. Now, with its latest releases, the whisky will be known as The Deveron.
Current owners, Dewar and Sons - part of the Bacardi group - have recently been releasing a range of expressions from five distilleries under the name The Last Great Malts. The distilleries are Craigellachie, Aberfeldy, Aultmore, Royal Brackla and of course Macduff. If the quality of previous releases is anything to go by, these The Deveron expressions will be worth a close look.
The range comprises three expressions The Deveron 10 year old, 12 year old and 18 year old.