Part of producer Kentucky Bourbon Distillers (KBD) range of Small Batch bourbons, Noah's Mill is bottled at 100 UK proof (57.15%) and is probably the most critically acclaimed of the company's range, with regularly huge scores from the likes of Jim Murray and Paul Pacult.
KBD is a family company that has owned and operated the Willet distillery since 1935, but has been established as the US's most important independent bottler since the 1980s. As a result, it's impossible to say exactly where Noah's Mill originates from – but while it tastes this good it's probably better not to ask too many questions.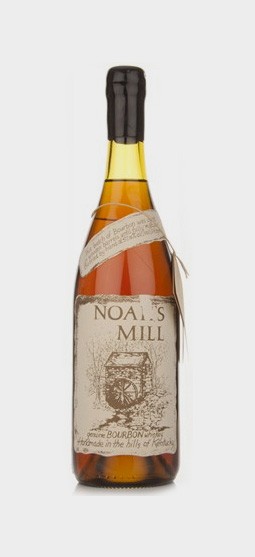 ABV: 57.15% - Size: 75cl
Nose:
A seriously complex, deep, dark, enveloping nose of wood, white pepper, mint leaf, milk chocolate, vanilla, clove, cinnamon and caraway. This profusion of spice indicates a bourbon with a relatively high rye content.
Taste:
At full strength, the spice on the palate is enormous, with the accent on the clove and caraway seeds, plus a touch of menthol / eucalyptus. Very warming at full strength and opens up beautifully with a drop of water, revealing a more chocolatey note, plus strawberry liquorice, resin and fresh wood shavings.
Finish:
A long meander through the spice rack, with sweet chocolate and vanilla cake in the background.
Comment:
A whiskey that fully deserves its lofty reputation. The price has crept up in the last few years, but the quality more than justifies the outlay - this has to be the best value bourbon in the £50 price bracket.
Find the best price to buy Noah's Mill