Glenmorangie announces Ealanta, its fourth annual "Private Edition" release. A 19 year old single malt exclusively matured in virgin American Oak casks.
Given the nature of this maturation, it's hardly surprising that the whisky is said to display notes of butterscotch, vanilla, toffee and indeed a characteristic note of menthol, often found when fresh oak is employed.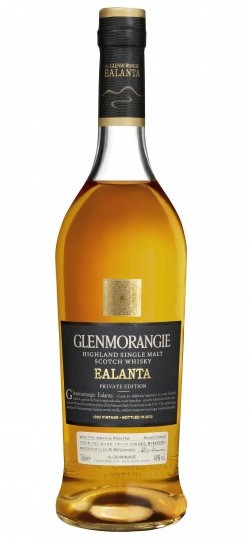 Glenmorangie's Distilling and Whisky Creation Director, Dr. Bill Lumsden has long been an advocate of wood experimentation and this new release represents both his personal interests, that of his team and indeed of the distilleries long-running experiments.
"Ealanta is in fact one experiment dating way back to just before I joined the company in the early 1990s. Having discovered these casks and sampled them, I realised then what a jewel we had and immediately had the casks secreted in a safe place. Over the years I have kept a close eye on their progress, and although the final recipe for Glenmorangie Ealanta is from me and my team, it's a real pleasure to see the original experiment see the light of day at last…and be still here to celebrate it!"
This new release is to be Bottled at 46% ABV, non-chill filtered and available globally from January 2013. Keep an eye on the Whisky Marketplace home page and our Glenmorangie whiskies page for the best prices as Ealanta finds its way onto retailers' shelves.