Today I'm taking a look at two expressions from the latest group of Diageo Special Releases, one is something of a perennial distillery for this range and the other is altogether rarer.
The 36 year old Convalmore was one of the most interesting of this year's Special Releases. Convalmore distillery was closed in the 1985 and during its lifetime almost the entirety of its stock was reserved for blending – at one time it was a key malt in the make-up of the Black & White blend. Remarkably, this is only the third official bottling of Convalmore in the modern era, following a Rare Malts bottling in 2004 and a previous Special Release edition (also from the 1977 vintage) which appeared in 2005 and was referred to recently by Dave Broom as "One of my favourite whiskies ever". High praise indeed, giving this follow-up from the same vintage a lot to live up to.
From one of the rarest of Special Releases, let's turn our attention to the most prolific of all. This year's edition of Lagavulin 12 year old is the 13th release and there's no doubt that this is one of the most consistently excellent of the range. At an RRP of £80, it's one of just two of this year's Special Releases with a price tag under three figures. The good news, however, is that despite its relative cheapness (and cheapness is only ever relative when we talk about the Special Releases) it's one of the best of this year's crop.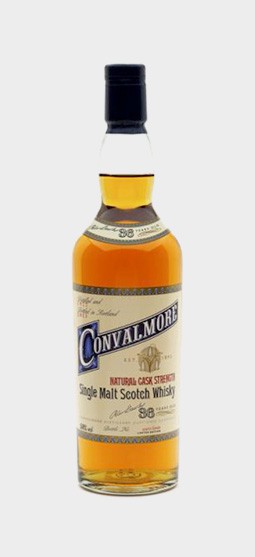 36 Year Old
Nose:
Very nice aromas of sugar-coated almonds, with sharp exotic fruit and some spicy old oak – cloves, cinnamon, faint hints of tweed – all of which are hallmarks of good old-fashioned aged Highland malt of a style that modern whiskies just don't seem to be able to reproduce. Develops a little creamy vanilla with time in the glass.
Taste:
A rather grand combination of tweedy oak, astringent, clovey spice and more subtle hints of unripe mango and kiwi fruit. These fruity notes give the mouthfeel an a slight tangy sharpness that offsets the wooliness of the very venerable wood. A drop of water is recommended as it subdues the oak and ripens the fruity notes.
Finish:
The peppery spices fade slowly, ensuring that the oak has the last word.
Comment:
Always a privilege to taste such a rarely-seen single malt. It's fascinating to consider how a whisky that was made to be blended and drunk young can turn out so well despite being put in whichever tired old casks were available.
Find the best price to buy Convalmore 1977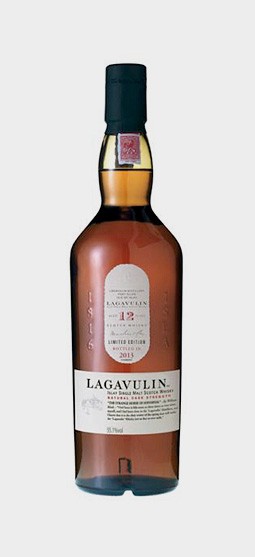 2013 Release
Nose:
A pleasingly rounded nose, with notes of wet sand, gravel and even some grassiness alongside the expected soot, tar and wet burnt wood, which are comparatively muted here.
Taste:
Much sweeter than expected, with strong honey flavours prominent alongside charcoal and coal tar soap. It still packs a punch, though. Lovely notes of oyster shells, sand and a chalky minerality. A honeyed, grassy sweetness that sits well with the sodden bonfire notes.
Finish:
The phenols linger with the honey. Exceptionally moreish.
Comment:
It's hard to rank degrees of excellence, but I really can't remember when I last enjoyed a Lagavulin 12 year old quite as much as this. One of the standout drams of the 2013 range. I've always preferred these cask strength 12 year olds to the standard issue 16 year old Lagavulin and this is the best one in ages.
Find the best price to buy Lagavulin 12 year old