There are many distilleries that have spent most of their lives under the radar, quietly producing quality single malt for filling into blends, but scarcely ever being championed in their own right. Of course, as whisky has grown in popularity and more enterprising, highly knowledgeable independent bottlers develop their businesses, whisky fans get a chance to experience malts that only ten years ago were rarely available. Some of these have rapidly built a reputation for quality, Dailuaine whisky (pronounced Dall-Yoo-Ain) is a worthy case in point.
There have been plenty of decent examples of the distillery issued by a whole raft of bottlers but, for this taster at least, the older examples have regularly offered the greater consistence of quality. Dailuaine produces a make of fair weight and pungency it seems but the bottlings often vary in character, some being surprisingly delicate and restrained, while the occasional official releases (Dailuaine 16 year old Flora and Fauna, Rare Malts etc) have focussed on refill sherry maturation which fuses with the weighty spirit to offer a richer take on the spirit character. I have spoken of Asta Morris with much affection in the past; this could well be a nice example of a distillery that continues to grow a league of admirers.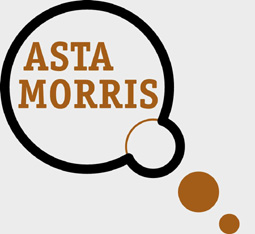 27 year old, 50% abv, refill sherry hogshead AM004, 248 btls.
Nose:
Very interesting, instantly dry and quite austere with a chalky edge of dried grass and rubbed peel of lemon and lime. A little paraffin oil, candle wax and diluted rose water soften the dryness a touch, while hints of aspirin tablets and bittersweet barely only enforce the flinty austerity. Some fresh, juicy Asian pear and hints of camomile tea develop over time.
Taste:
A sweet and sour delivery, part sharp grapefruit, part cleanly sweet malt. A certain dry, mineral fruitiness comes next; yellow apple peelings, gravel and the chalky aspirin notes. Some ginger, tonic water and a faintly spirity grassiness take hold in the mid palette and sustain into the finish.
Feel:
Clean, sharply focussed & slightly sherbety.
Finish:
Clean, dry citrus, tonic, fresh hay and light herbal notes of dried parsley.
Comment:
A quirky example of Dailuaine and one that I personally enjoy very much. That said, this kind of highly austere, edgy, slightly difficult profile isn't for everyone, and even with much to recommend it I feel its missing just a little in the way of depth. Minor misgivings aside though, a truly intriguing selection that finds an ideal home as an unusual single cask.