Grain whisky was seen for many years as only being fit for bulking out blended whisky and the notion of quality grain-only expressions would have been laughed at. As any experienced blender will tell you, they have long known that good quality grain whisky is an essential component which binds together the malts in a premium blend. More recently grain has been bottled and sold in both single grain expressions and blended grain-only expressions.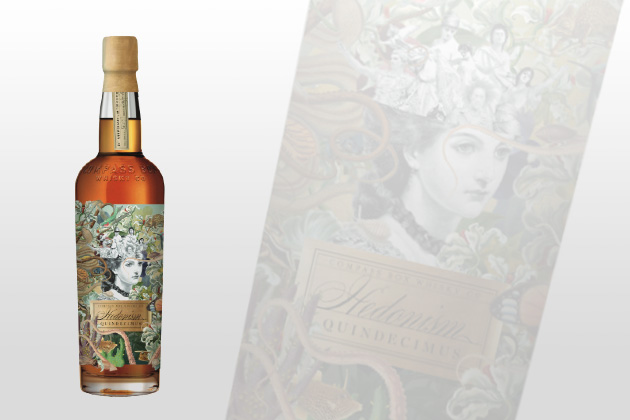 It must be noted that this has been done to varying levels of success - the premium grain releases can be over priced and disappointing, particularly when compared with malt whiskies at a similar price. Done well they are exceptional, full of complex flavours and grain sweetness.
Compass Box Whisky's Hedonism was one of the whiskies which changed perceptions of grain whisky when it was first released fifteen years ago. As with many things the company does it was ahead of its time. To celebrate the anniversary of that release they have issued a new limited edition release called Hedonism Quindecimus.
Hedonism Quindecimus is firmly in the latter category of rich, well executed grain whiskies and is available now for £128 from Master of Malt and The Whisky Exchange