It is no secret that opening a new distillery is a hugely demanding and expensive project and with this in mind, it should come as no great surprise that some distillers are choosing to release their output as soon as possible. The current, almost unprecedented interest in whisky is making this a viable way of generating revenue from young spirit, which can only be a good thing for those interested parties who wish to follow a distillery's product as it matures.
While this all seems fairly win-win on the surface, it must be said that these young releases are not always much more than a curiosity. On one had they can sometimes be spirity and rough with obvious signs of immaturity and on the other, they can feel hurried along by very active oak, adding a veneer of maturity but at the expense of individuality. Obviously, personal taste is always key and the vibrancy of even the more suspect bottlings can charm, fitting the mood on certain occasions. Sometimes though, when the spirit character is right and the maturation is well handled, they can be truly excellent.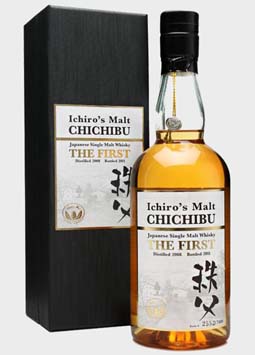 3 years old, 61.8%abv, 2008-2011
Nose:
Some dry, faintly dusty cereal notes arrive first but are soon joined by a mix of vibrant fruit; green apples, under-ripe plums, gooseberry sharpness, and while there is vanilla here, in contrast to many oak-driven youngsters, it doesn't sit centre stage. Water opens and rounds the existing notes whilst drawing out some toffee sweetness and a juicy hint of pineapple chews. Hugely enticing and showing all the youthful vivacity you might expect, though without an off-putting sense of immaturity.
Taste:
Clean, direct and richly flavoured delivery with considerable fruitiness and a juicy thread of acidity. Sweet and sour pineapple, light honey, lemon/lime juice and red apples with a background of buttery biscuit. Some vanilla and spice towards the finish but always quite gentle. This may not be particularly wide but it is remarkably classy.
Feel:
Full and coating but with a crisp edge.
Finish:
Short but flawless, on fresh barley, gentle sweetness and subtle traces of orchard fruit.
Comment:
The spirit being produced at Chichibu must be absolutely top draw, and when tasting this you can't help but think that we may well be seeing a renowned distillery in the making. It really is an outstanding young whisky that exhibits all the positive attributes of youth with seemingly none of the drawbacks.
Find the best price to buy Chichibu The First – Ichiro's Malt